Dance Plus is South Florida's Complete Dancer's Shop. Located in Miami, Florida, it is the hot spot for dancers in the local community and also serves professional dancers and professional dance companies throughout the nation and abroad. Recently, Dance Plus announced its new owner, Diane Galt Buttner. Diane is excited to continue serving the dance community, cruise lines, and liturgical programs with the same excellent service and support that has given this shop its great reputation for over 25 years.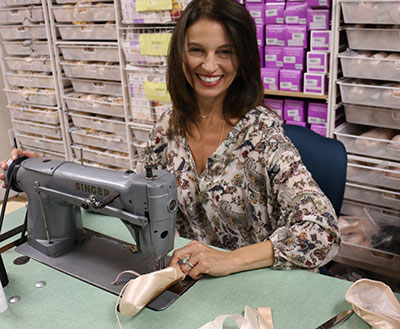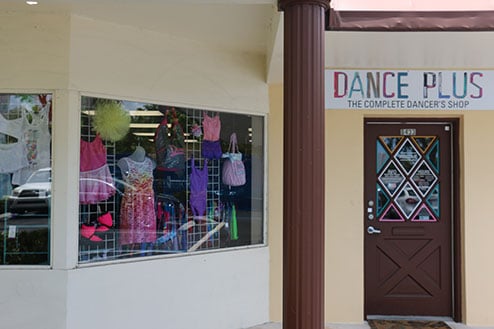 Diane graduated with a BFA in dance from New World School of the Arts in 2007 and has been teaching and performing in Miami for over 25 years. Seven years of experience at the shop has prepared Diane for this new exciting journey, and she is eager to broaden the shop's services and reach. Dance Plus has already expanded its extensive pointe shoe line to include over nine different brands such as Capezio, Grishko, Bloch/Mirella, Freed, Russian Pointe, and more! It is also increasing its merchandise to include more dancewear fashion, accessories, and apparel for pilates and yoga. Dance Plus is also able to provide schools and organizations with embroidered uniforms and dancewear.
Shopping at Dance Plus is a great experience! You are warmly greeted by a sales staff who has extensive experience with dancewear and workout attire. As dancers, Diane and her staff know how important it is to wear comfortable, high quality clothing, and look stylish too! They are also experts at helping dancers find the right shoes for ballet, contemporary, tap, hip hop, jazz, and ballroom. They specialize in fitting pointe shoes and finding the right brand that fits each dancer's specific needs. To top it off, they sew ribbons and elastics on purchased pointe shoes for no extra cost! At Dance Plus, you and your feet will get the personalized attention you deserve! Whether you are a dancewear or fitness shopper, Dance Plus is sure to have what you are looking for, or they will special order it for you!
Be sure to visit the store for your back-to-school, holiday, recital, competition, and summer intensive needs!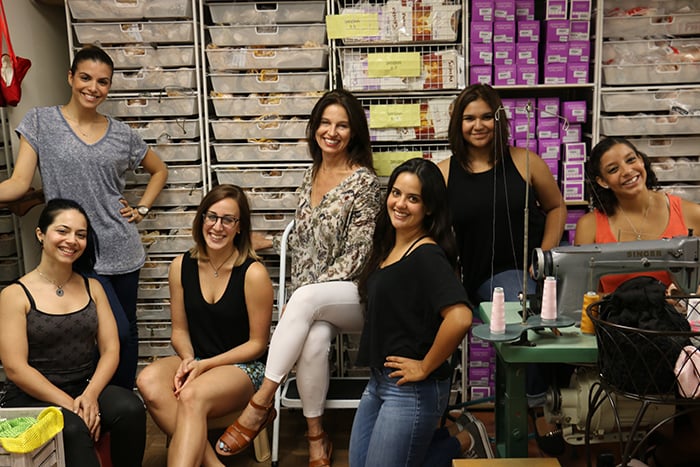 Can't find what your looking for? Call us (305) 255-4367